Social Media Marketing Made Simple: A Step-by-Step Guide
Social media marketing is the process of creating content that you have tailored to the context of each individual social media platform in order to drive user engagement and sharing.
I don't think I need to tell you how big social media is.
Social media is the fastest growing trend in the history of the world.
This sector has grown faster than the Internet itself.
Within the first ten years of being publicly available, the Internet managed to gather roughly 1 billion users.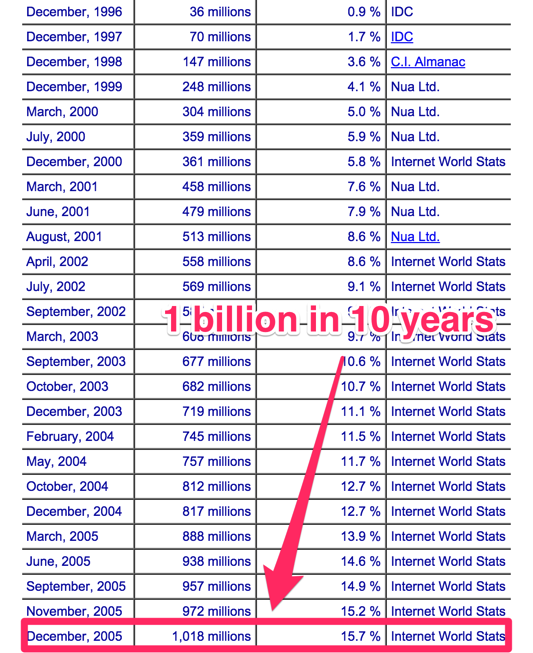 If you think reaching nearly one in six people on the planet within ten years is fast, then I agree with you.
But, how about reaching one in five within nine years?
Since opening up for everyone to sign up on September 26, 2006, Facebook just crossed 2 billion monthly active users as of quarter two of 2017.
Even though the world population has grown to over 7.5 billion, by now, one out of every four humans on this planet has a Facebook account.
Facebook, quite literally, is beginning to take over the world. 62% of people in North America use the platform, and the percentages for similar countries are equally staggering.
In some ways, Facebook is a country of its own. It's larger than any other country in the world, and one could even argue that it's more connected.
And that's just Facebook.
We haven't even taken into account the usership on all the other platforms.
By the end of that analysis, we'd likely have trouble keeping count.
But don't mistakenly believe that people are only using these platforms once a month just because that's how most people go about measuring the stats.
In reality, people are using these platforms every single day. And they use them not just once per day, but multiple times.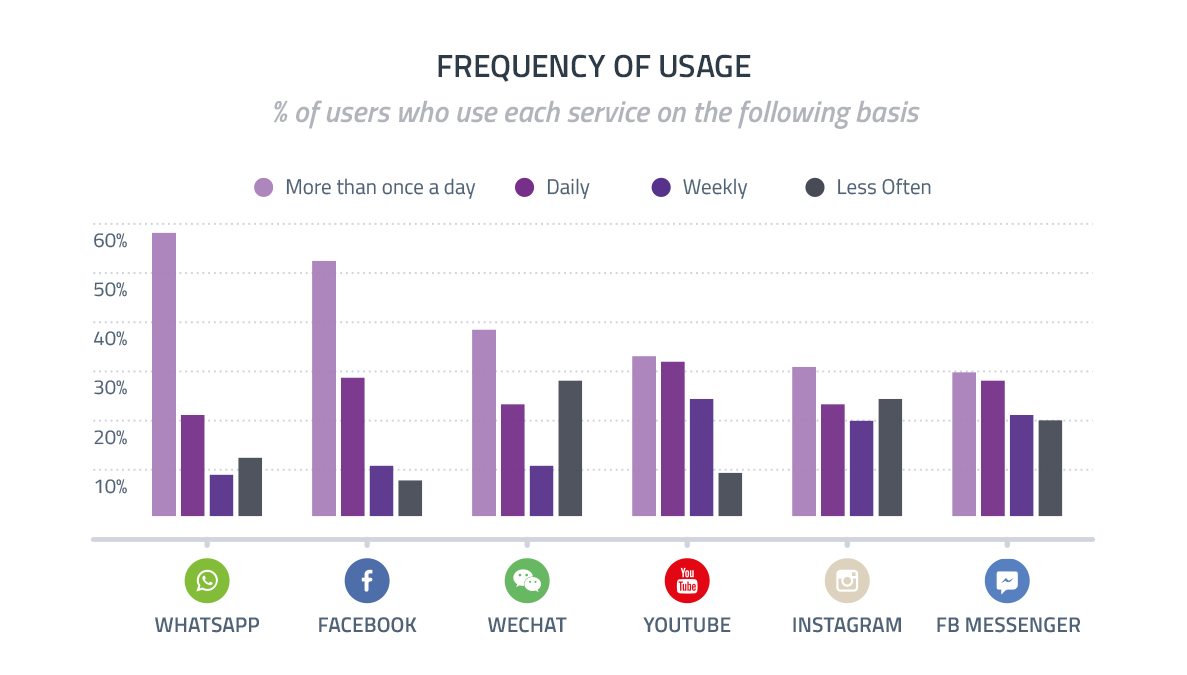 People check, check, and check again.
In fact, we're so addicted to our mobile phones and the social media apps on them that there's now a word for our obsession.
Nomophobia is the fear of not being near your mobile phone.
With such widespread use, social media presents an incredible marketing opportunity.
If you're not using social media marketing already, you'll either have to learn it now or lose in the long run.
In this social media marketing guide, I'm going to walk you through the 12 most popular platforms.
I'll give you an overview of each one, show you how to build a successful social media strategy for them, and point you to some of the best places to learn even more.
Below is a table of contents, so you can quickly jump to whichever platform interests you the most.
But first, let's go over some definitions.
Definitions
As usual, Wikipedia is a disappointment when trying to define social media marketing. It simply says, "Social media marketing is the process of gaining website traffic or attention through social media sites."
Wow, who would've thought, right?
I'd like to take a swing at defining social media marketing myself:
Social media marketing is the process of creating content that you have tailored to the context of each individual social media platform in order to drive user engagement and sharing.
You gaining traffic is only the result of social media marketing. What do you do to get that result? Create content that works well on each platform.
Naturally, however, each platform is different. On one, blog content is the master. On another, video dominates. And on another still, pictures win the day.
That's why I'm going to show you the differences between the top 12 platforms and how you can leverage each.
As you'll see, each platform requires a slightly different strategy.
Because here's the thing: Everyone wants their content to go viral.
But, to do that, the content must be engaging so that people want to share it. Your content must be so good that it makes the user want to tell all of his or her friends about it.
Otherwise, your social media strategy will fail.
You'll have no shares, no viral content, and no traffic back to your site.
Affordable legal corporate documents